GivesDays™ by Tungsten is a powerful, one-day fundraising event that any community foundation can host.
Proven Results
Our GivesDays have resulted in happy nonprofits. And even happier community foundations who appreciate our ability to scale and customize — as well as the confidence our experience brings.
Built for Stability
Our backend is engineered to handle all the web traffic your donors can dish out. Even if they come out in unfathomable numbers, our redundant platform setup means backup servers are ready and waiting to handle it.
Personal Touch
Tungsten will guide you through the entire Gives Day process. From developing and hosting your online GivesDays platform, to pre- and post-event marketing, to live, on-site support.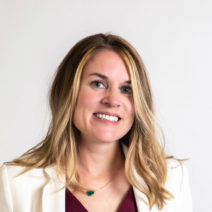 "
It has been an absolute delight working with y'all on ArkansasGives. Thanks for everything you do to make the event go off without a hitch!"
Sarah Kinser, Chief Program Officer
Arkansas Community Foundation
Our team is here to help
We're here to answer your questions. Feel free to email us at [email protected], or fill in your email address below, hit send, and someone will get right back to you!